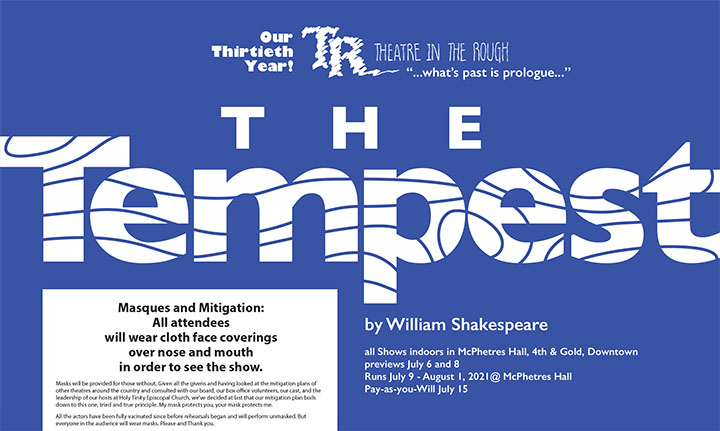 by William Shakespeare


Directed by Aaron Elmore
July 8 - August 1, 2021
McPhoetres Hall
(July 30 and 31 at 7:30, and August 1 at 2:00
moved to Pioneer Pavilion in Saviko Park)
A storm, a shipwreck, an island, a magician.
One of Shakespeare's most amazing plays, The Tempest is full of magic,
humor, fury, strange and wonderful things and the brave new worlds within each of us.
Shakespeare's fantastical adventure returns!
Years ago, Prospero was born a duchess, became a magic user, gave birth to a daughter,
was betrayed by her brother and marooned by her enemy. Now, creating a violent storm,
she maroons her enemies on the same island and faces a hard choice: mercy or vengeance?
Theatre in the Rough once more creates a whole world of theatre magic and, once again, indoors!
(Loud noises and some creepy masks may not be appropriate for very young audiences.)

All the actors were fully vaccinated since before rehearsals began and performed unmasked,
but everyone in the audience wore masks - Please and Thank you.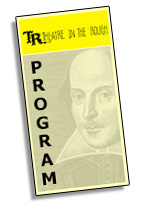 Click here to view the program.