by J. B. Priestley

Directed by Katie Jensen
Nov.19-Dec.12, 2021, McPhetres Hall
This mysterious detective thriller, set just before WWI,
could be considered a lost classic of the mid-20th-century.
Taking you through twists and turns, this compelling play
exposes how our actions are all intertwined in our one society,
and all our actions have consequences.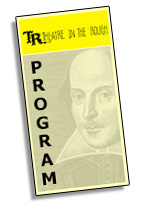 Click here to view the program.
Covid Mitigation:
Proof of vaccination required upon entry.
All audience members must wear masks properly while indoors.
Contact-tracing info may be collected.
All the actors have been fully vaccinated since before rehearsals began and will perform unmasked.
Social distancing will be in effect via organized
seating of groups in their respective pods/bubbles.
Audiences will be limited to 40 persons (less than half of normal).
No tickets will be availabe at the door. Online sales only.
Content Warning:
For mature audiences only.
Contains subject matter and
some depictions of suicide and sexual assault
which may be triggering for some viewers.