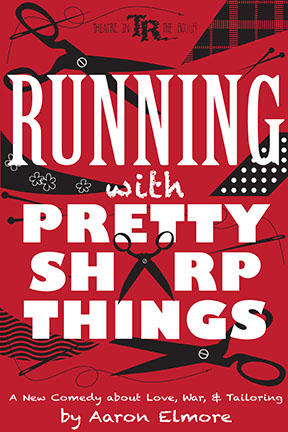 Written and Directed by Aaron Elmore


At McPhetres Hall, Parish Hall to Holy Trinity Episcopal Church
4th and Gold, downtown
June 16 to July 9, 2017
Aaron Elmore has penned a play! Featuring all the hallmarks of Theatre
in the Rough: extravagant minimalism, comedy, swords, and now: scissors!
This is the story of Jon Threadneedle, apprentice tailor at Pins & Co., Alterations & Mending,
official underweariers to His Young Majesty the Prince of Greywater
-a country in which wit is just about the only dry thing there is.